Lists of recommended books, articles, films, and websites about China, to be updated periodically, with links to those available online.1
A few texts in Chinese and other languages are listed at the bottom; the others are limited to English. Some books appear in more than one list.
English
中文
大陆
香港
台湾
马来西亚
其他
Most-recommended books
Anagnost, Ann. National Past-Times: Narrative, Representation, and Power in Modern China. (Duke University Press, 1997)
Barlow, Tani. The Question of Women in Chinese Feminism. (Duke University Press, 2004)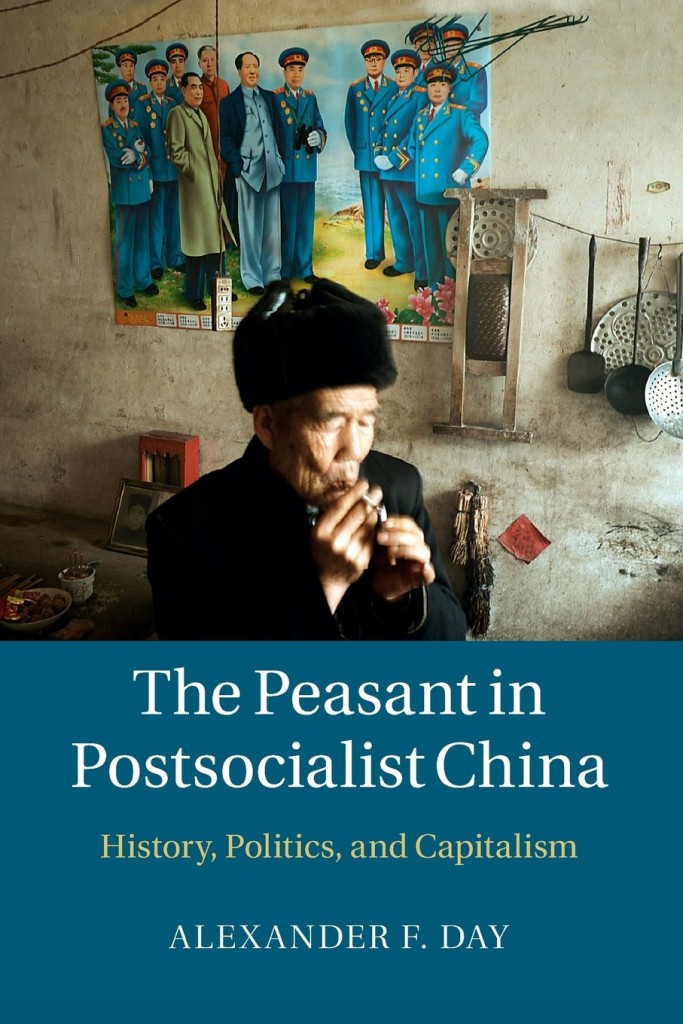 Day, Alexander. The Peasant in Postsocialist China: History, Politics and Capitalism. (Cambridge University Press, 2013)
Dirlik, Arif. Anarchism in the Chinese Revolution. (University of California Press, 1991) – online here.
Friedman, Eli. The Insurgency Trap: Labor Politics in Postsocialist China. (Cornell University Press, 2014)
Gates, Hill. China's Motor: A Thousand Years of Petty Capitalism. (Cornell University Press, 1996)
Hao Ren, et al. China On Strike: Narratives of Workers' Resistance. (Haymarket Books, 2016)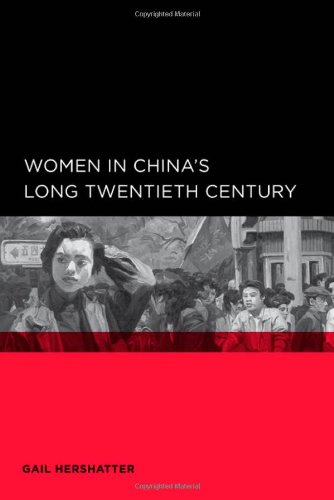 Hershatter, Gail. Women in China's Long Twentieth Century. (University of California Press, 2007)
Hinton, William. Fanshen: A Documentary of Revolution in a Chinese Village. (University of California Press, 1966)
Hsing, You-tien. The Great Urban Transformation: Politics of Land and Property in China. (Oxford University Press, 2012)
Hung, Ho-fung. China and the Transformation of Global Capitalism. (Baltimore: Johns Hopkins University Press, 2009)
Lee, Ching Kwan. Against the Law: Labor Protests in China's Rustbelt and Sunbelt. (Berkeley, University of California Press, 2007)
Meisner, Maurice. Mao's China and After: A History of the People's Republic, Third Edition. (New York: The Free Press, 1999) – on Google Books.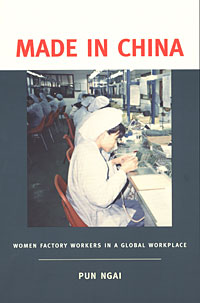 Pun, Ngai. Made in China: Women Factory Workers in a Global Workplace. (Durham: Duke University Press, 2005)
Rofel, Lisa. Other Modernities: Gendered Yearnings in China after Socialism. (UC Press, 1999)
Sheehan, Jackie. Chinese Workers: A New History. (London: Routledge, 1998) – online here.
Zheng Tiantian. Red Lights: The Lives of Sex Workers in Postsocialist China (UMN Press, 2009)
Wu, Yiching. The Cultural Revolution at the Margins: Chinese Socialism in Crisis. (Harvard University Press, 2014) – see Christopher Connery's review essay here.
Articles
Aufheben2
Welcome to the Chinese Century?
Class conflicts in the transformation of China  
Brendel, Cajo
Theses on the Chinese revolution  
Carter, Lance
Auto Industry Strikes in China
A Chinese Alternative? Interpreting the Chinese New Left Politically  
Connery, Christopher
The margins and the centre: for a new history of the Cultural Revolution  
Arif Dirlik
Dimensions of Chinese Anarchism: An Interview
Born in Translation: "China" in the Making of "Zhongguo"  
Empire Logistics
Port trucker strike Ningbo, China  
Friedman, Eli
The Urbanization of the Chinese Working Class
Gongchao
Against the fetish of representation: class struggle in China beyond the leftist Grand Narrative
'I work beside my shit. I eat beside my shit': impressions from the dockworkers strike in Hong Kong
'We are no machines': workers' struggle in a Chinese electronics factory in Poland  
Hioe, Brian
The Pro-Independence Left vs. the Pro-Unification Left in the Sinophone World
Husunzi
A Commune in Sichuan? Reflections on Endicott's Red Earth
The Battle for East Lake in Wuhan
Homicide as a weapon of the weak in postsocialist China
Notes on Class Struggle and Democracy in Hong Kong  
Katsiaficas, George
China's 1989 in a World of Uprisings  
Mouvement Communiste & KPK
Workers' autonomy strikes in China  
Prol-Position / Wildcat
China in crisis: reason to panic?
Women Workers in China, 1949-2007
The generation of unhappy workers, 2007  
Schling, Hannah
Gender, temporality, and the reproduction of labour power: women migrant workers in South China  
Tang Shui'en
The Alternative Education of a Chinese Punk  
Ultra
Black vs. Yellow: Class Antagonism and Hong Kong's Umbrella Movement  
Wang Shaoguang
"New trends of thought" in the Cultural Revolution
Wu, Yiching
Rethinking 'Capitalist Restoration' in China
Zarrow, Peter
Documentary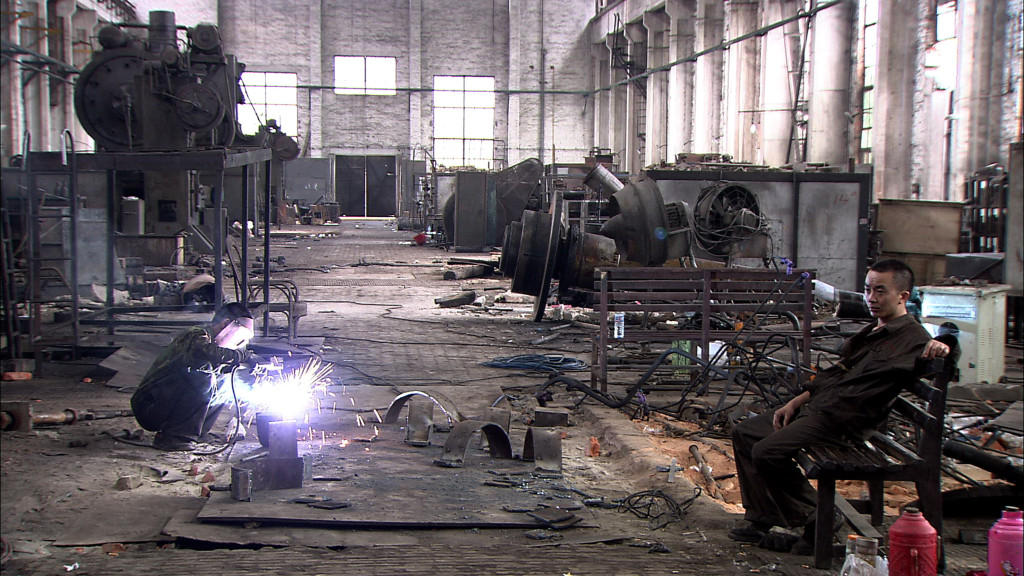 24 City (2008)
Beijing Besieged by Waste (2011)
China Blue (2005)
Demolition (2008)
Disorder (2009)
Gate of Heavenly Peace (1995)
Ghost Town (2008)
Last Train Home (2009)
Meishi Street (2006)
Out of Phoenix Bridge (1997)
The Passion of the Mao (2006)
Queer China, 'Comrade' China (2008)
San Yuan Li (2003)
Street Life (2006)
West of the Tracks (2003)
Women at the Wheel (2006)
北京的风很大 (1999)
Fiction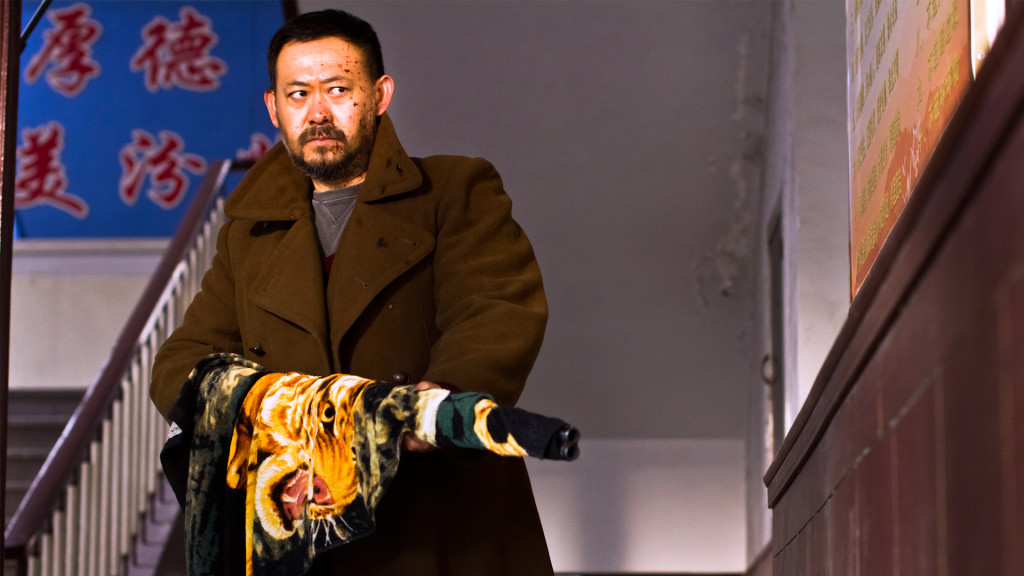 A Touch of Sin (2013)
Beijing Bicycle (2001)
Blind Shaft (2003)
In the Heat of the Sun (1994)
Platform (2000)
Shower (1999)
Still Life (2006)
Unknown Pleasures (2002)
The World (2004)
父辈的父辈 (2014)