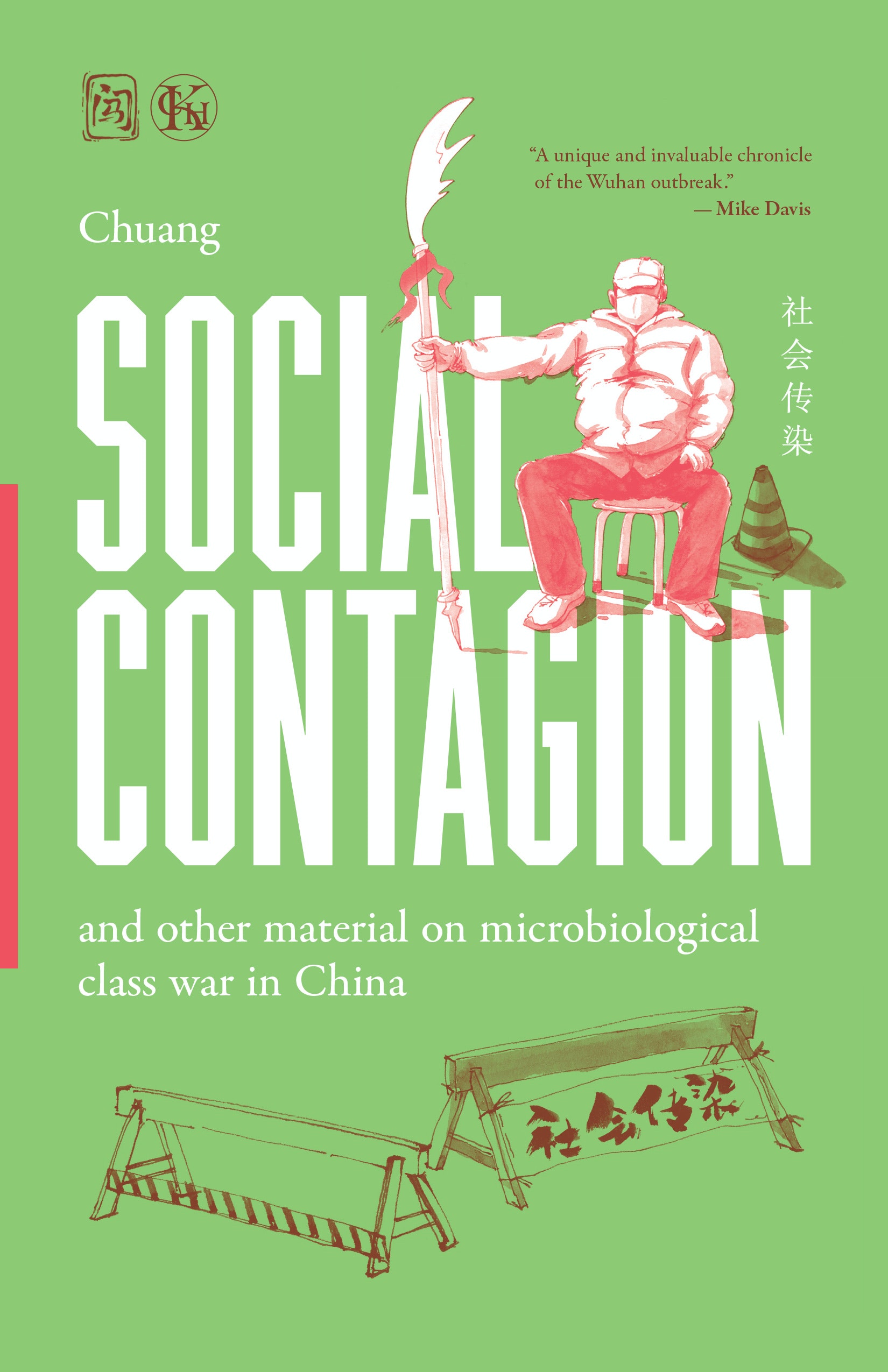 Our first book, published by the historic Charles H Kerr Publishing Company, presents the untold story of the COVID-19 outbreak in Wuhan. We chronicle the struggles of everyday people in the midst of the pandemic and argue that China's rapid but fragile economic growth has created the social and biological conditions for new and deadly viruses, of which COVID-19 was merely the latest iteration. Through on-the-ground interviews, reports and analysis, Social Contagion offers a piercing portrait of the simultaneously draconian and ineffectual response of the Chinese state, as well as the self-organizing survival strategies of ordinary Chinese workers. We conclude that the pandemic has enabled a new mode of counterinsurgent governance, one rooted in decades of institutional experimentation and an emergent theory of statecraft.
Social Contagion and other material on microbiological class war in China includes an expanded and updated version of "Social Contagion," our widely read article originally published on February 26, 2020, and collects interviews and translations with activists on the ground. The book concludes with a new, long-form article on the role that the pandemic played in China's ongoing state-building project.
Print copies are currently available to order from the following websites:
Australia: Booktopia
Canada: Kerspledeb
Hong Kong: Display Distribute 
UK: AK Edinburgh
US: AK Press, Barnes & Noble
 … and to purchase in person from the following bookshops:
Germany: Schwarze Risse, Schwankende Weltkugel, Oh*21
 Hong Kong: HK Reader
UK: 56a Infoshop, Books Peckham, Housmans and Freedom Press
A free, high-resolution pdf and html versions of all the main chapters will be made available on this page in the coming months.
Listen: "Dirty Work: Chuang on China, Communism and Social Contagion" — an interview with The Antifada, Cinder Bloc and History Against Misery (transcript here)
Watch: "Reflections on Social Contagion" — a panel discussion with Aminda Smith, Kevin Lin, Promise Li, Eli Friedman and Sonali Gupta
Read: "The State of the Plague" — an interview with The Brooklyn Rail 
"Every weakness is claimed as strength: Chuang's 'Social Contagion' is critical proletarian research for our catastrophic present" — review by Lausan
"Analysing China's COVID Response" — review by Marxist Left Review
Reader reviews on Goodreads