Image by Pavel Mikheyev for Reuters via qz.com.
Highlights
The poet who died for your phone – by Emily Rauhala for Time, June 7
"Hundreds of thousands of people travel from China's countryside to its cities to work in factories, building devices for international consumers and trying to assemble better lives for themselves. Xu Lizhi left behind a haunting record of that life."
China is building the most extensive global commercial-military empire in history – Quartz, June 9
"In the 18th and 19t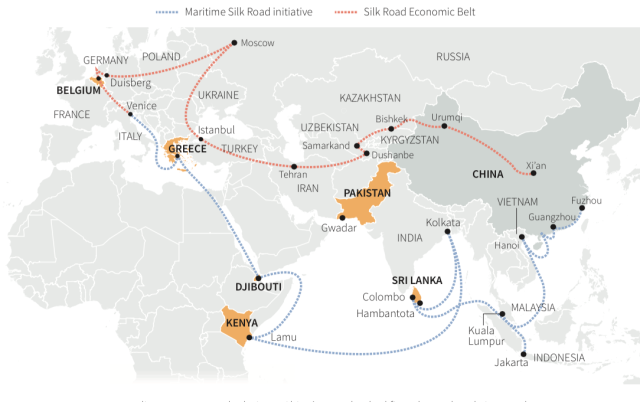 h centuries, the sun famously never set on the British empire. A commanding navy enforced its will, yet all would have been lost if it were not for ports, roads, and railroads. The infrastructure that the British built everywhere they went embedded and enabled their power like bones and veins in a body. Great nations have done this since Rome paved 55,000 miles (89,000 km) of roads and aqueducts in Europe. In the 19th and 20th centuries, Russia and the United States established their own imprint, skewering and taming nearby territories with projects like the Trans-Siberian and the Trans-Continental railways. Now it's the turn of the Chinese. Much has been made of Beijing's "resource grab" in Africa and elsewhere, its construction of militarized artificial islands in the South China Sea and, most recently, its new strategy to project naval power broadly in the open seas. Yet these profiles of an allegedly grasping and treacherous China tend to consider its ambitions in disconnected pieces. What these pieces add up to is a whole latticework of infrastructure materializing around the world. Combined with the ambitious activities of Chinese companies, they are quickly growing into history's most extensive global commercial empire."
The coal boom choking China – The Guardian, June 5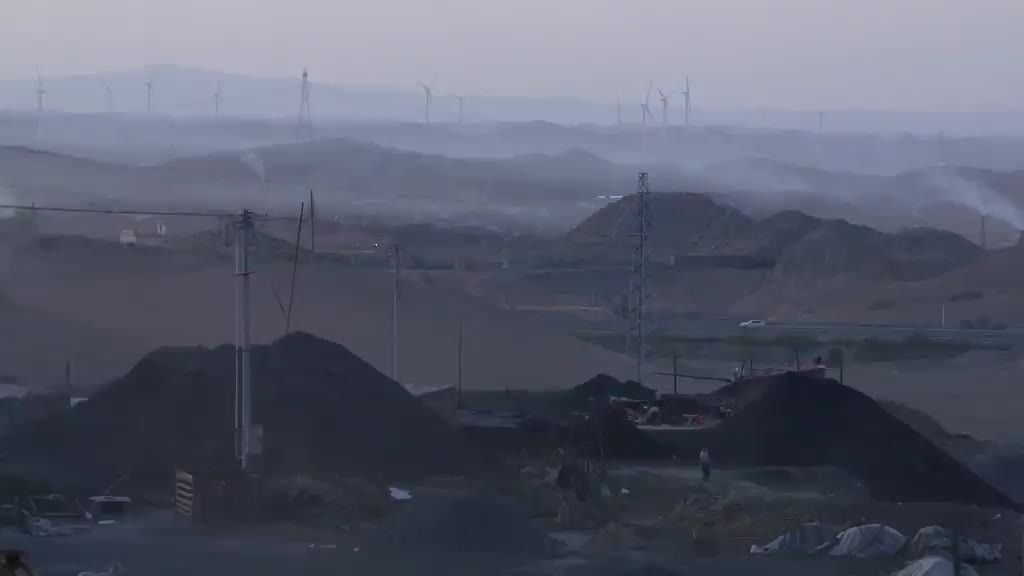 "Chinese miners last year dug up 3.87bn tonnes of coal, more than enough to keep all four of the next largest users – the United States, India, the European Union and Russia – supplied for a year. The country is grappling with the direct costs of that coal, in miners' lives, crippling air pollution, expanding deserts and "environmental refugees". Desire for change contends with fears that cutting back on familiar technology could dent employment or slow growth, and efforts to cut consumption do not always mean a clampdown on mining."
Attack on Nurse Stirs Discussion of a Medical Strike in China – The New York Times, June 8
"The reports in Chinese news outlets on Monday about an attack on a nurse in a hospital in the southwestern city of Kunming were brief and virtually identical, suggesting they were coordinated by the authorities — often a sign of a politically delicate issue. They described how on Sunday, around 12:30 p.m., a man stabbed the nurse at the First Affiliated Hospital of Kunming Medical University, seriously wounding her. […]. But outside the tightly controlled state news media, a more freewheeling discussion among physicians online revealed a profession under siege after years of underfunding by the state and mounting anger from patients fed up with corruption and malpractice. The comments on the Hippocratic Community site displayed deep frustration and even raised the possibility of organizing a strike."
Visualizing Strike Activity in China – Jay Ulfelder, May 31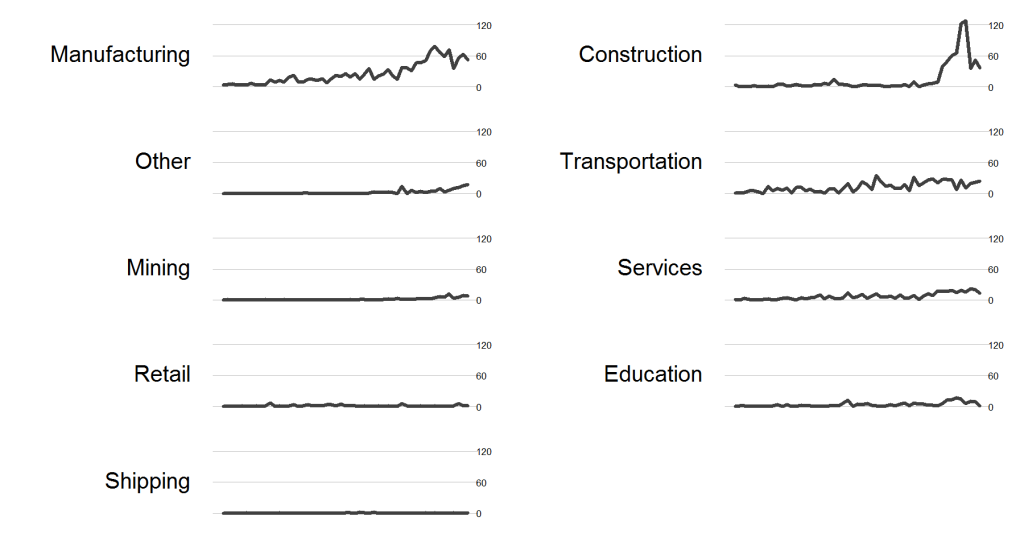 "In my last post, I suggested that the likelihood of social unrest in China is probably higher than a glance at national economic statistics would suggest… I effectively repeated this mistake by showing a chart that summarized strike activity over the past few years…at the national level. So, what does the picture look like if we disaggregate that national summary?"
China's Internet Police Step Out of the Shadows – The Wall Street Journal (China Realtime), June 1
"After years of working in the shadows, China's Internet police are stepping into the light. On Monday, Chinese police officially unveiled an Internet inspection force that it said has long operated in the wings. Internet police units at 50 locations ranging from megacities such as Beijing and Shanghai to "small impoverished cities" in southwest China's Guizhou province this week officially launched social networking accounts to publicize their work and get their message across, according to the official Xinhua news service. These include the use of such popular online sites as Sina Corp's Weibo and Tencent Holdings Ltd.'s WeChat, it added."
China Uses a Drone to Curb Cheating on College Placement Exams – Time, June 10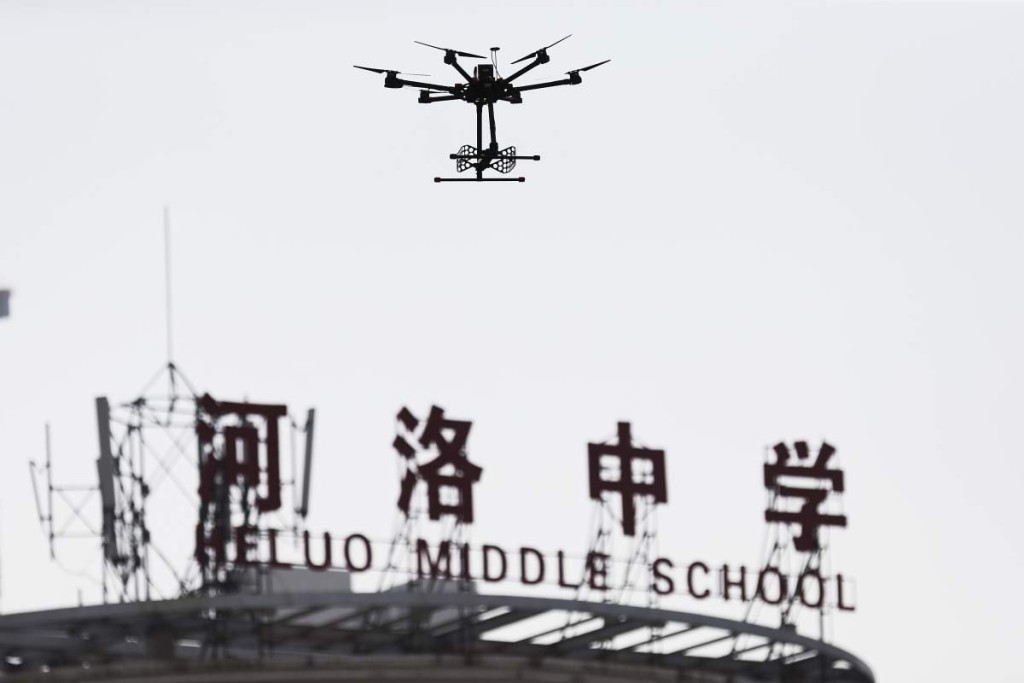 "Chinese education authorities flew a drone over two testing centers in Luoyang, China on Sunday in an effort to curb cheating on the National College Entrance Exams. The drone, with six propellers and as big as a gas pump, scanned for signals potentially being sent to devices that were sneaked into the test… The drone can fly as high as 1,600 feet above the ground and cost hundred of thousands of yuan…"
The End of China's migrant miracle – Toil and trouble (FT, June 7 – behind a pay wall, unfortunately, but watch this related video for free)
"As China's once seemingly inexhaustible pool of surplus rural labour is depleted — a moment christened the "Lewis turning point" by economists — the migrant workers who have powered the country's economic miracle over the past 30 years are gaining …"
New Books

(Hope to review these here soon…)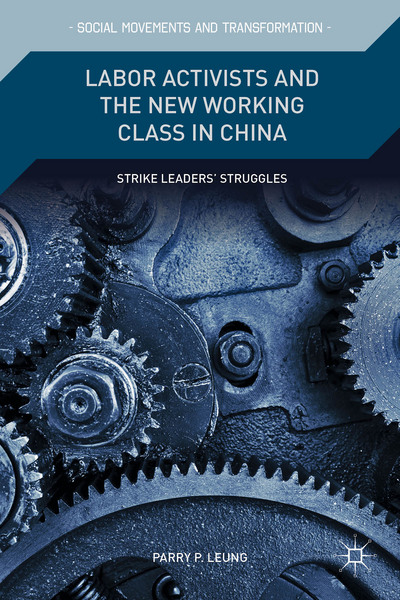 Parry Leung (2015): Labor Activists and the New Working Class in China: Strike Leaders' Struggles. Palgrave Macmillan.
Anita Chan (Ed.) (2015): Chinese Workers in Comparative Perspective. Cornell University Press.
Gender & Feminism
Pressure from Chinese Authorities Forces Ex-Detained Feminist to Shutter Organization – Vanessa Piao, The New York Times (Sinosphere), June 5
"A women's rights organization linked to two of the five Chinese feminists whose detention in March set off an international outcry ceased operations after pressure from the authorities led most of its staff members to quit and funding dried up."
In Women's Rights Battle, a Call to Underarms – The New York Times, June 9
"As the summer warms up, bringing with it sleeveless tops, Xiao Meili, a women's rights advocate, is collecting photos of women's armpits. Her goal: to challenge a growing belief in China that a woman must have hair-free armpits to be attractive."
1989 Anniversary

26 years after Tiananmen, Chinese millennials are forgetting to fear their government – Quartz, June 4
"When the journalist Eric Fish was researching a book about Chinese millennials, one of his subjects told him: "Be sure to say that we post-90s people aren't just idiots. Foreigners always think we're brainwashed." The guy was right to worry—on this day especially."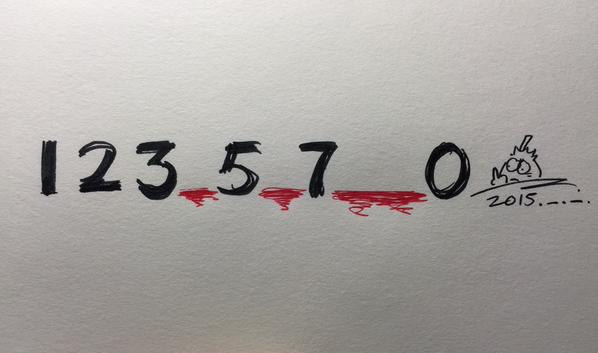 The Legacy of Tiananmen Reaches a Younger Generation – China Digital Times, June 4
"On the 26th anniversary of the military crackdown on protesters in Beijing and elsewhere in China, the government is carrying out the routine round-ups of activists who might try to commemorate the anniversary, as well as banning the relevant digits of 64 and 89, even from online financial transactions. Despite the censorship, the annual calls for accountability—such as those from the Tiananmen Mothers—were joined this year by a new voice: Chinese students studying overseas. An open letter penned by 11 students in the U.S., Australia, and the U.K., was addressed not to the government but to their fellow students in China as an effort to educate them about an event that otherwise goes largely unmentioned there."
June 4, 1989 Is Not Just the Date of the Tiananmen Massacre but of Many Other Bloody Crackdowns Across China – Time, June 3
'Sizable occupations were held in around 20 cities and they too were brutally suppressed. Popular Among Subscribers Cuba Time Magazine Cover Cuba on the Cusp Subscribe In the Line of Fire The Roots of Baltimore's Riot  One such place is Chengdu, the capital of China's Sichuan province, and according to Chinese University of Hong Kong professor Willy Lam, "a center for protests."'
The Tiananmen Massacre Has Created Divisions in the Only Chinese City Able to Commemorate It – Time, June 4
"For more than a quarter of a century, while China censored and suppressed all mention of the event, Hong Kong has defiantly commemorated the anniversary of the Tiananmen massacre that took place in Beijing on June 4, 1989, when soldiers brutally crushed a weeks-long pro-democracy protest. Ever since, tens of thousands of Hong Kong people have gathered for the annual candlelight vigil at the city's central Victoria Park. This year, however, the normally sacrosanct unity represented by the vigil is being threatened because some of the student groups that have traditionally attended the event are deciding to opt out of it."
Yangtze Ship Tragedy
Yangtze ship disaster: Chinese salvagers right Eastern Star – BBC, June 5
"The Eastern Star overturned late on Monday after being caught in a storm. Just 14 of the 456 passengers and crew are known to have survived what looks set to be China's worst shipping disaster in more than 60 years of Communist rule."
After Yangtze Ship Tragedy, A Deleted Report Drives Speculation – The Wall Street Journal (China Realtime), June 9
"The disappearance of a Chinese newspaper report on the ship that sank in the Yangtze River with hundreds aboard last week has added to speculation over what caused China's worst nautical disaster in nearly seven decades."
Translation: Public Opinion and the Sunken Ship – China Digital Times, June 2
On WeChat, journalist Song Zhibiao published his reflections on the power of public opinion, and the reasons it is more difficult for authorities to control discussion of the accident now than it would have been ten years ago.
National Security & Foreign NGO Management Laws
Chinese Security Laws Elevate the Party and Stifle Dissent. Mao Would Approve – The New York Times, May 30
"China's new national security law, released in draft form this month, has little to say about such traditional security matters as military power, counterespionage or defending the nation's borders. Instead, to the surprise and alarm of many people here, it reads more like a Communist Party ideology paper and a call to arms aimed at defending the party's grip on power. The law, together with two other recently published draft laws, constitutes the most expansive articulation yet of President Xi Jinping's vision of national security, and the widest interpretation of threats to the Communist Party and the state since the Mao era."
Draft Chinese laws puts NGO's future on the line – South China Morning Post, June 4
"A proposed law on the management of foreign charities would drive out many groups operating on the mainland and harm domestic non-government organisations that rely on them for funding and help, if enacted in its present form, say experts on NGOs and rights groups."
NGOs in China express alarm over "xenophobic" regulation – Financial Times, June 1
"Dozens of non-governmental organisations, business associations and foreign governments have hit out at a "xenophobic" Chinese law that critics say could severely limit everything from charitable activities to educational exchanges with the outside world."
Foreign Business Groups Wary of China's Nonprofit Clampdown – The Wall Street Journal, June 1
"A proposed Chinese law to tighten controls on foreign nonprofit and other civil society organizations is stirring unanticipated concern among international business groups, which have been huddling to formulate a response."
For NGOs in China, a Sense of Party Creep – The New York Times (Sinosphere), June 3
"Last Friday, the Communist Party announced that a Politburo meeting headed by President Xi Jinping had decided that party groups should be set up in social, cultural and economic organizations, thus potentially creating a host of Pongos, or party-organized NGOs. The announcement has stirred unease among some."
Will China Close its Doors? – The New York Times, June 2
"The draft "Foreign NGO Management Law," released last month, is part of a package of legislation that includes strict laws on national security and antiterrorism. With this slate of broad and far-reaching statutes, President Xi Jinping, who evidently feels Communist Party rule is vulnerable to ideas from the outside world, is aiming to be the toughest leader since Mao."
State Council's Human Rights Report
China is doing a "tremendous" job protecting human rights, says China – Quartz, June 8
"China has released a white paper hailing the country's "tremendous achievements" when it comes to protecting human rights, a pre-emptive rebuttal to criticism that will inevitably arise during a United Nations panel on torture later this year."
"And That's a Wrap: China Cites Cartoons, Film Development in Defending Human Rights Record" – WSJ, June 8
"The annual white paper, which weighed in at 21,000 characters this year, is China's response to frequent foreign criticisms of its human rights record. In contrast to its critics, who tend to emphasize the rights of the individual, China advocates a broader definition of human rights that puts greater weight on social goods, such as economic and cultural development. And, evidently, entertainment."
Hacking or Bashing?

Chinese breach data of 4 million federal workers – The Washington Post, June 4
"Hackers working for the Chinese state breached the computer system of the Office of Personnel Management in December, U.S. officials said Thursday, and the agency will notify about 4 million current and former federal employees that their personal data may have been compromised."
Data Breach at the Office of Personnel Management: China, Again… Really? – Robert Knake, Council on Foreign Relations, June 5
"The media has picked up on the Washington Post story that the Chinese government is behind the intrusion at the Office of Personnel Management (OPM). While I'm not usually in the position of defending the Chinese, I'm skeptical that China is behind this incident."
Op-Ed: New wave of China-bashing irresponsible, harmful to Sino-U.S. ties – Xinhua, June 5/6
"A new wave of China-bashing is currently surging to a new height in the U.S. with the latest accusation against China for hacking U.S. federal computer networks, threatening to have harmful implications on the Sino-U.S. relations."
Miscellaneous
China forbids its construction workers from building Israeli settlements – RT, Jun 9
"Israel's talks on migrant workers with China are deadlocked due to Beijing refusing to allow its citizens to participate in the construction of settlements in the occupied West Bank, a high-ranked Israeli official told AFP."
China Strategically Undercutting US In Middle East – Eurasia Review, June 1
"The Middle East Region has always figured high in China's Grand Strategy not only in terms of lucrative markets for China's economy and energy security but far more importantly in geopolitical terms. Hemmed-in by the vast Pacific Ocean under United States military control and supremacy, in China's Grand Strategy a "Look West" Strategy as opposed to the "Look East" Strategy of her peer Asian rival has received concerted strategic focus. This is the driving factor in Chinese policy formulations towards the Middle East and Central Asia."
"China's slow-motion revolution has stalled" – Timothy Cheek/Jeffrey Wasserstrom, LA Times, June 4
"Party leader Xi Jinping seems to believe he must stamp out all hints of dissent in order to save China from the instability that has beset various post-communist societies in Eurasia and post-authoritarian ones in the Middle East."